Introduction
Nutra Supplements was established in 2004 stemming from the vision and able leadership of Ms. Asmita Choudhari. Armed with a MSc. in Food Science and Nutrition along with specializing in Military Training Nutrition and Sports Performance Nutrition, the inception of the company was sparked by a personal experience to cater for the needs of her son's sports performance and growth.
"At Nutra Supplements, we believe that our consciously created high end dietary supplements provide opportunities to individuals to improve their quality of lifestyle and achieve their personal goals."
In 2004, the paucity of appropriately formulated health supplements lead to the innovation of products for sports persons, growing children, pregnant women and individuals over the age of 40 years. Today, Nutra Supplements products are supplied to sport institutions, army institutes, fitness gyms, health clubs, tribal children schools and are used by celebrated and accomplished National and International athletes.
Our Journey
2018
INDIAN MILITARY ACADEMY (IMA), Dehradun : Great Honour to present "Nutrition Supplements - As an Ergogenic aid to Military Training" to Commandant, IMA for the Mission - Serving Nation, Through Military Nutrition, for Training Injury Prevention on 18th January 2018.
M.M's Chandrashekhar Agashe College of Physical Education: A great honour to be present as the Chief Guest on 3rd Feb for valedictory function of State level seminar on "Science in Sports" held from 2nd -3rd Feb 2018.
17th February 2018: Gave Keynote address at the National Conference on "Physical Education, Sports Science and Active Lifestyle"2018 organised by the Dept of Physical Education, Savitribai Phule, Pune University.
The Times Sports Expo 2018 – North East edition (28th – 30th March 2018): Proud to present "Doping Control in Nutrition Supplements" at the Sports Science Summit held in Guwahati, Assam and interact on most critical issue of Doping and Anti-doping at BCCI with Dr Vace Paes - Anti Doping Consultant - BCCI Dr Meenakshi Saikiapatra - Regional Coordinator NADA Also, Panel Discussion on Importance of Sports Science with Mrinal Chakraborty - Mental Toughness Trainer Indian Archery, TT and Junior Hockey Team. Tanveer Siddiqui - Head of Sports medicine - Northeast United, FC.
8th ADLQ Annual Symposium on Dietary Supplements: Strength, Weaknesses, Opportunities and Threats (May 1st & 2nd 2018) - The Torch Ballroom – Doha Proud moment for India N Nutra Supplements to share the dais with eminent personalities actively involved into Dope free sports Prof Ron Maughan - Chair - The Nutrition Working Group of IOC Medical Commission Dr Alan Vernec- Medical Director WADA Dr Matthew Fedouruk - Chief Science Officer - US Anti-doping Agency Dr David Mottram - Emeritus Professor of Pharma Practice - Liverpool John Moore's University – UK. Proud that an Indian Company has been recognised as ROLE MODEL for supplements companies GLOBALLY to reduce the Risk and Threats to Maximum Possible extent.
Inspire Institute of Sports, Vijaynagara ( 15th August 2018): Feeling proud and honoured to be part of the inaugural function of the World's best high performance Olympic training institute run by Jindal South West (JSW) now in India.
Army Institute of Physical Training, Pune (10th August 2018): Interactive session at one of the most prestigious army institute - Army Institute of Physical Training.
2017
4th Roll Ball World Cup'17th Feb 2017:- Nutritional supplement provider for the Roll Ball World cup champions. Excellent performance our Indian Mens and Womens team - 4th World Cup Winners.
Indo Japanese Conclave III '13th-14th Feb 2017: - Participated in this conclave titled ``Olympism for Humanity Restoration Enterprise: Academic Legacy Goals, Scope and Foundations- Towards Tokyo 2020."
Bhaichung Bhutia Football Academy: - Invited to speak at Biachung Bhutia Football School, attended by 15+ leading coaches on 28th Feb 2017 – "Creating more Bhaichung through Performance Nutrition."
Sports Authority of India' Feb 2017: - Part of Core Group discussion at Sports Authority of India on introducing Sports Science event at School level along with Dr G L Khanna - A sports Science Expert from Core Group - Mission Olympic.
IAFF - Football House' Feb 2017:- Interaction with Mr Kishore - with reference to under 17 World Cup and role of Performance Nutrition.
Mission - Mount Everest' Feb 2017:- Presented on importance of "High Altitude Nutrition" to 15 mountaineers preparing for Mount Everest Expedition under the guidance of Indian Mountaineering Federation supported by ONGC.
High Altitude Nutrition' Feb 2017:- Interaction with Indian Soldiers posted at High Altitude-Health Impact at High Altitude and the Probable Nutrition Solutions to combat the same.
Sport Seed-Pro July 2017- We are Sports Nutrition Partners with Sport Seed-Pro which provides - first of its kind, Online Sports Science Support.
Conclave on Nutritional Supplements in Sports - A Dope Free Model organized by – NADA, New Delhi 21st June 2017:- Participated in panel discussion alongside the experts from FSSAI - Food Safety Standards Authority of India SAI - Sports Authority of India NADA - National Anti- Doping Agency NDTL - National Dope Testing Lab
Olympic Task Force Conference '2017:- Were an integral part of the Olympic Task Force Meeting held on 19th April'17 at Shiv Chhatrapati Sports Complex, Balewadi, Pune.
Central Reserve Police Force '2017:- Associated with CRPF 4 weeks course on "Prevention of Training Injuries" as a teaching faculty held from 13th Feb-11th March 2017. As many as 35 personnel of CRPF from various training centres had participated.
Sport Seed-Pro July 2017- We are Sports Nutrition Partners with Sport Seed-Pro which provides - first of its kind, Online Sports Science Support.
Global Sports Business Show '2017:- Times of India successfully partnered for the second consecutive year with Nutra Supplements to organise Global Sports Science Summit on 18th Nov'2017.
2nd Edition of CII Sports & Entertainment Summit' Nov 2017:- Nutra Supplements partners with CII Sports for interactive session on "Sports Science – Role of Sports Science in Indian sports"
International Conference on Sports Medicine and Sports Sciences Dec'2017- Presented at SAICON 2017 on "Nutritional Supplements In Sports - A Dope-Free Model" held in Delhi between 7-9th Dec along with eminent speakers from Army, Sport Nutritionists, Physiotherapists, Orthopedics.
Meeting and Presentation on the Dope free supplements at Bhopal: The presentation was given to Mr Upendra Jain IPS officer of 1991 batch sports SECRETARY to Government of MP on 23rd & 24th Nov'17 at BHOPAL, as directed by the Honourable Minister of Sports and Youth Affairs of MP Mrs Yashodhara Raje Scindia. Similar Presentations are scheduled within Dec this year for Dr Bangara Raju & Dr B. Ashok Sports SECRETARIES of Government of AP & KERALA respectively.
JHARKAHAND STATE SPORTS PROMOTION SOCIETY (JSSPS): "Sports Performance for Optimal Performance, Injury Prevention and Rehabilitation" presentation was organised for the junior athletes of JSSPS on 20th Dec'2017.
2016
Invited by Indian Association of Sports Medicine Conference IASMCON, Chennai, on "Doping Control in Nutritional Sports Supplements."
Proud sport supplement partner of Army Sports Institute in South Asian Games, athletes supported by Nutra Supplements – Won Gold-12, Silver-2, and Bronze-1.
Invited to speak at Bombay Engineering Group for around 1500 military cadets on "Role of Nutrition for Recruits under Military Training."
Participated in Pune International Sports Expo '2016 - First of its kind sports oriented exhibition in India. Presented "Doping in Sports Supplements."
Rio Olympics 2016 - 13 players from Army Sports Institute who were supported by Nutra Supplements qualified for the Rio Olympics 2016. Also, Dattu Bhokanal the first Indian rower from BEG who qualified for the Rio Olympics was also supported by Dope Free Nutra Supplements.
Roll Ball National Championship: Organized a one day certification workshop on Anti-Doping Awareness during 13th Senior National Roll Ball Championship, Pune on 10.09.2016, under the expert guidance of Dr Ankush Gupta, Project officer, NADA.
Delhi Dynamos Football Club: Signed a long term supplement partnership agreement with the renowned football club in Aug '2016.
Government of Maharashtra-Department of Sports: Sports Science and Sports Nutrition Partners for Mission Olympic 2020.
Global Sports Business Show 2016:- Times of India partnered with Nutra Supplements to organise Global Sports Science Summit on 22nd Dec'2016.
2015
Special Olympic 2015:- Formulated and Provided Supplements for SPECIAL kids in Sports along with Balkalyan Sanstha resulting in 1 Silver and 6 Bronze medals won by Kids participating in Special Olympic 2015 at Los Angeles –USA.
National Games 2015 – Kerala: - Out of the total 157 Medals won by Services Team during National Games at Kerala, 98 sports persons were under NUTRA SUPPLEMENTS support by way of DOPE FREE Sports Supplements.
Partnered with Nikhil Kanetkar Badminton Academy (NKBA), NS-NIS Patiala , Indian National Boxing Camp (Men), Indian National Swimming Camp, Mahesh Bhupati Tennis Academy (MBTA), 3rd Roll Ball world Cup Training Camp, Balewadi-Pune by way of SNAP and providing Dope Free Supplements.
Invited to present on "Role of Sports Nutrition for Optimal Performance, Injury Prevention and Rehabilitation". Shared the dias with Dr Alka Beotra ( Scientific Director – National Dope Testing Lab), Dr Ali Irani ( Renowned Sports Physiotherapist and President of Physiotherapist Association of India and Dr Farasat Hussen – Past President – Indian Association of Sports Medicine during Sports Medicine Conference at Jaipur.
Invited to present at Army Sports Institute on "Mission Win with Clean Sports through Doping Control in Nutritional Sports Supplements".
Invited to present at Artillery Centre, Hyderabad, Nov'2015:- on "Sports Nutrition for Optimal Performance, Injury Prevention and Rehabilitation."
Invited to the Go Sports Foundation Conclave, Dec '2015 held at ITC Windsor, Bangalore, first of its kind congregation of experts from across different areas of specialization presented on "Sports Performance for Optimal Performance, Injury Prevention and Rehabilitation".
2014
To keep up with the growing demand, moved to a new state-of-the-art facility around 12,000 sqft in Pune, offering first of its kind to pack Nutrition Supplements in "sachets."

Sports Nutrition Analysis Program (SNAP)- (www.sportsnutralysis.com) was developed to understand the specific nutritional requirement of every sports person depending upon Age, Weight, Gender, Nature of Sports and Phase of training.

Invited to demonstrate "Innovative Products" specially developed for Military (Nutra Pro-Fit Military Supplement) – in presence of Mr. Hamid Ansari ,Vice-President of India and Lt. General Manvender Singh, Commandant IMA.
Army Sports Institute (ASI) – Sports Supplements provider for Army Sports Institute in their Mission, "Mission Olympic".
Nutra Supplement provides "Dope Free" Sports Supplements to ASI.
ASI:-Nutra Whey- Arginine was specially developed and formulated for Boxing team under the guidance of Sport Medicine Specialist ASI and their International Boxing Coach.
Bombay Engineering Group (BEG) :- Implemented SNAP and provided Supplements to 170 athletes and 17 different games. 3 Medals bagged by the athletes in Commonwealth Games 2014.
Football League Signs ups with Mumbai FC and Pune FC for Sports Supplements.

Collaborated and supplied to Indian Military Academy (IMA), Armed Corps, Army Institute for Physical Training (AIPT), Indian Naval Academy- Kochi, Artillery (RT) Centre Nasik Road – Nutra Pro-Fit was reformulated.

Pune International Marathon Trust: - Nutra Supplements was part of the technical team to give presentation on 'Nutritional Consideration for Marathon' at the first International Pre-Marathon Symposium "Understanding Marathon Science" on 5th December 2014.
Paraplegic Rehabilitation Centre, PRC, Pune:- Formulated Specialised Supplements for Paralympian and became the ONLY company to formulate and manufacture the supplements for special requirements of Paralympian.
2013
Collaborated with Armed Force Sports Medical Centre (AFSMC) for certification and recommendation as the "Supplement of choice."
First in India to develop the combination of protein and carbohydrate drink for recovery during training collaborating with of Col. Rajesh Adhau – Commandant – AFSMC.
First in India to get "Dope free" certificate for Nutra 1 Sports Supplements, from Banned Substance Control Group (BSCG) – California –USA. BSCG is headed by Dr Don Catlin (Father of Anti Dope Research). The above activity was under the able guidance of Dr. Ashok Ahuja (Ex HOD Netaji Subhash National Institute of Sports Medicine -Patiala).
Invited by Director General Sports Authority of India, Jiji Thomson for the panel discussion "Win With Clean Sports".
Understanding specific the needs of Female Athletes, First in India to formulate specialized sports supplement Nutra Whey Lassie
Introduced Military Training Supplements:- Specialised supplements, for cadets and officers under Military training with proven results of 85% reduction in injury during training (MIRC).
Tried, tested and research paper was published by Mechanised Infantry (MIRC) showing that injury of cadets under military training were reduced by over 85% because of continuous consumption of Military supplements – Nutra Pro-Fit
2010
Based interest from leading sports institutions across India, formulation and development of Sports Supplements.
2009
Recognized by Govt. of Maharashtra for providing Food Supplementation under Malnourishment Baby program
2004
Establishment of Nutra Supplements under the leadership of Asmita Choudhari, renowned Nutritionist with a postgraduate degree in Food Science and Nutrition.  Custom formulated supplements for various categories depending on the individual needs. Supplying products based on word-of-mouth demand on a small scale.
What sets Nutra Supplements apart from other supplements?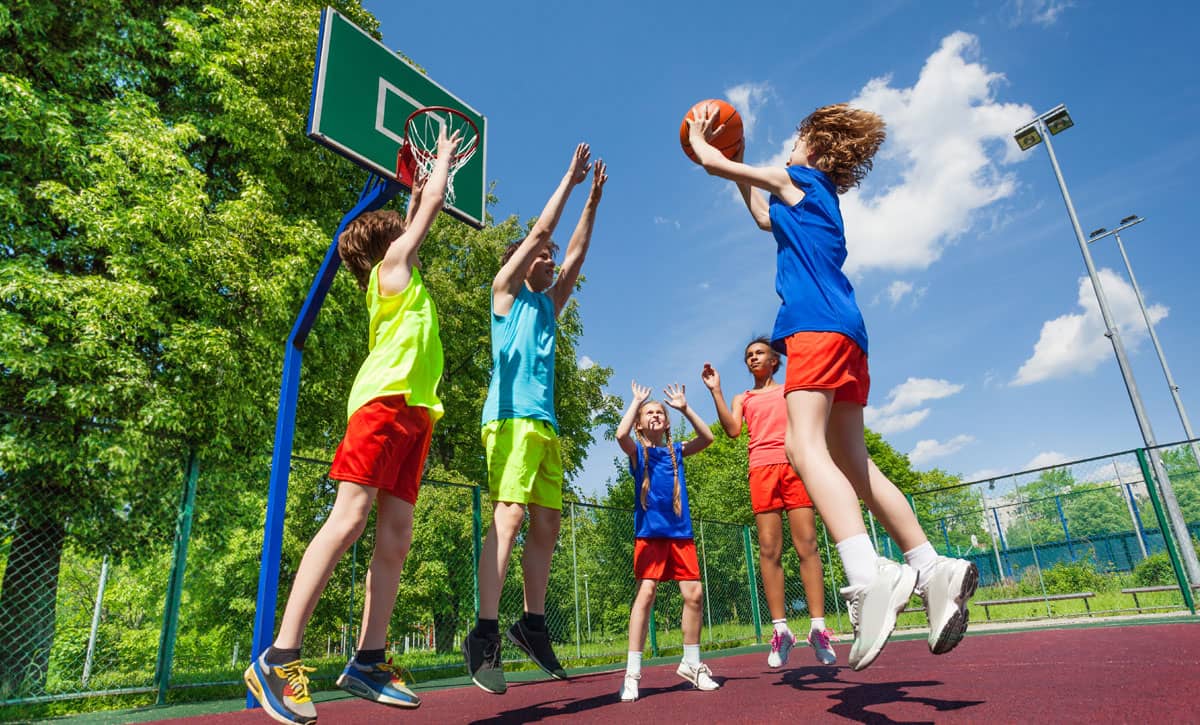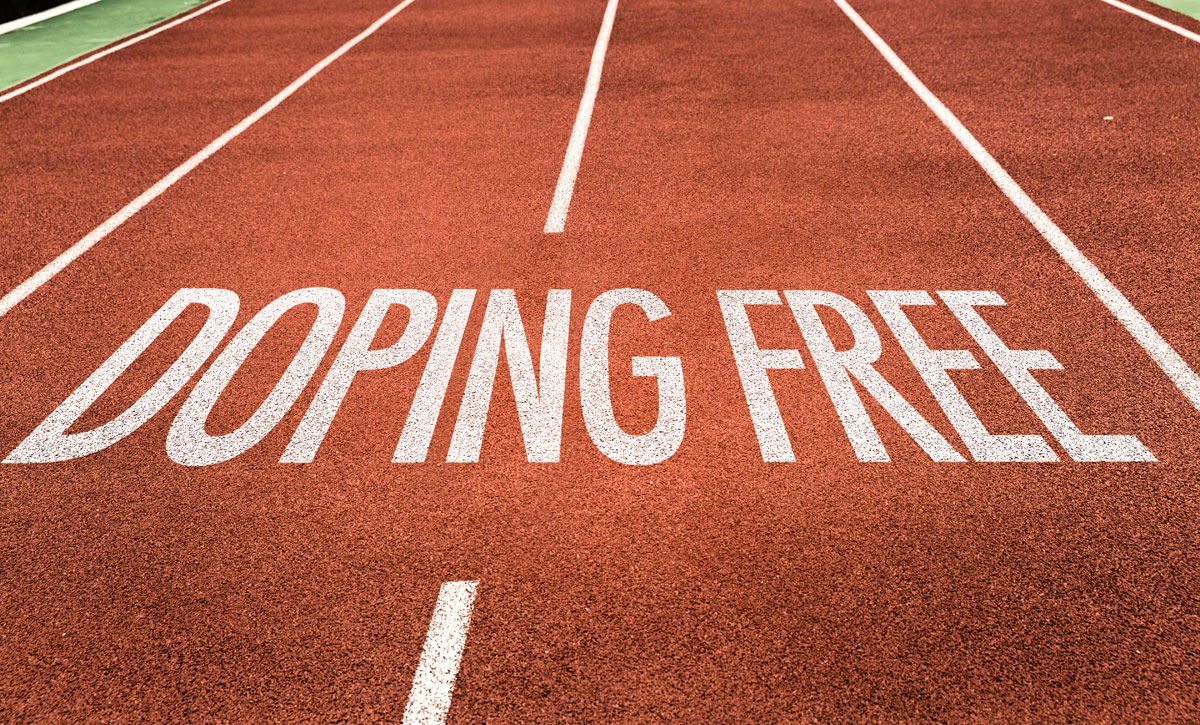 i. Unique Packaging:
Pre-portioned Sachets: Protein supplement by Nutra Supplements are the only supplements available which are meticulously pre-portioned and individually packaged. This ensures that you are getting exactly the amount you need without human error in measurement via under or over scooping.
Tamper Free: Owing to the individual sachet packaging you can be rest assured that no one can open the packet and introduce any harmful/undesired substances into your supplement.
ii. Tailored Compositions:
Nutra Supplement products for children are formulated ensuring they are age and gender specific. Girls and boys have different ages where they experience growth spurts and the internal bodily functions of the two genders process ingredients differently. Keeping in mind this difference, we are the only company who has created specific supplements for different ages and genders as we believe that one supplement does not work for all.
iii. Transparency:
Most supplements that label "Dope-Free" have tested their formulation only once or annually when they establish their formulation recipe. We are the only supplement manufacturing company that extensively tests every single batch of product in the Sports Category and ensure it is 'Certified Dope-Free' before packaging. In addition to that, we send to the consumer that particular product's batch certificate with each and every product that is shipped.
Our Team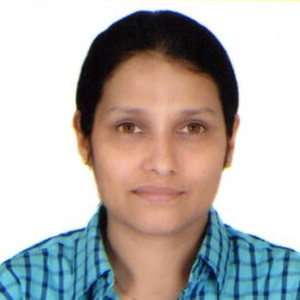 Mrs Asmita Choudhari
Managing Director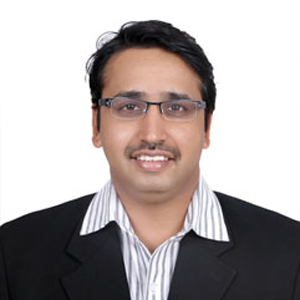 Mr Prasanna Choudhari
Jt Managing Director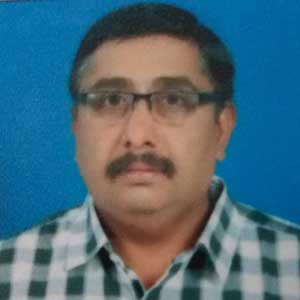 Mr Unmesh Choudhari
President – Manufacturing
Our Expert Panel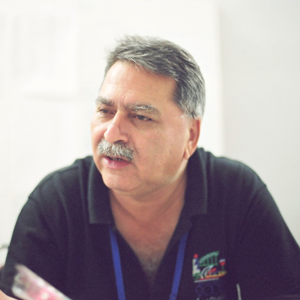 Dr. Ashok Ahuja
Ex Head of Department – Sports Science – NS NIS Patiala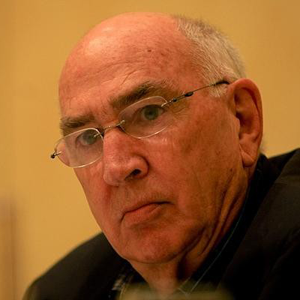 Dr. Don Catlin
Father of Dope Research Chairman – BSCG- USA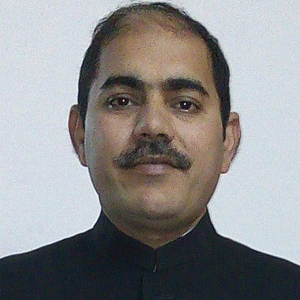 Col. (Dr.) Rajesh Adhau
Sports Medicine Specialist – Indian Army
Col. Anup Krishnan
Sports Medicine Specialist- Army Sports Institute.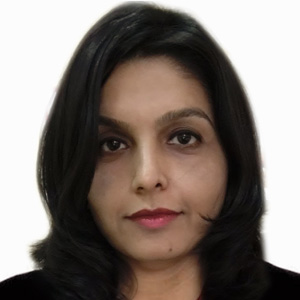 Aradhana Sharma
Head of Sports Nutrition – Army Sports Institute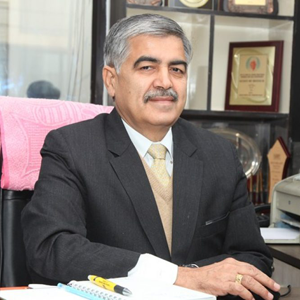 Prof. Dr. G L Khanna
Director (Project) -Indian Institute of Sports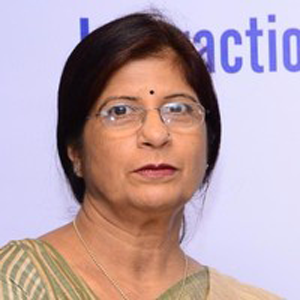 Dr. Alka Beotra
Executive Board Member, World Association of Anti Doping Scientists (WAADS)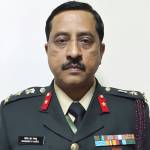 Brig Ravinder S. Naidu
DDGPT – Army Sports Control Board, Chairman ASCB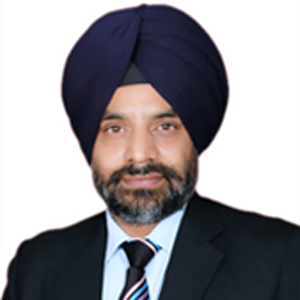 Col. C S Cheema
Ex-Commandant – Army Sports Institute