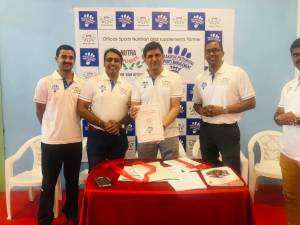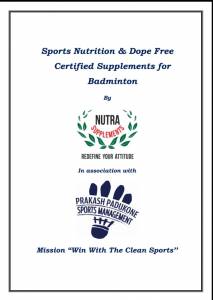 " Sports Nutrition & Dope Free Certified Supplements for Badminton " This Booklet would be a reference guide for all Badminton players – from grassroots to Elite players…
It would be like a BIBLE for Badminton players…I would recommend the same to the Badminton Association of India…
Golden words by Legend Hon Prakash Padukone sir during the launch of this booklet.
Nutra Supplements- working with the mission " Win With Clean Sports " through Education, Executivation and Excel through Dope Free Certificated Supplements…
Jai Hind !!